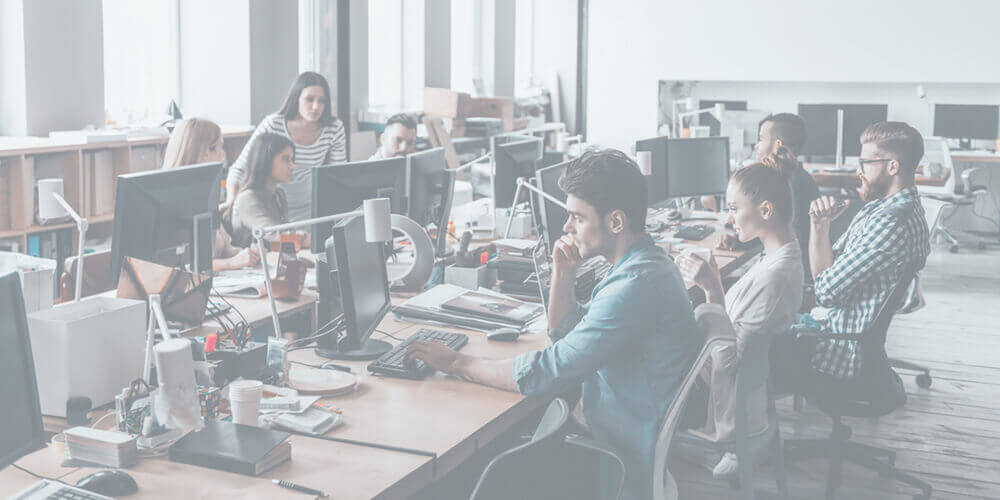 Title Driven Journey
The Title Driven Journey is a sector-leading campaign strategy that combines our key principles to deliver the best results possible for the b2b market. Our team develops unique solutions to create hyper targeted campaigns that touches to the right audience.
Step by step we target a job-title with no prior knowledge of your employer brand to a fully aware potential customer that has the potential to engage with your company. We believe this is the best way to attract and retain clients on the highest business level.
Clear vision
When you have a clear vision of your client profile. You want your message to touch mainly those who can meet up with this profile. This means excluding the mass and use various targeting variables to create an audience of new clients.
Putting Audiences First
With advanced profile targeting, you can compile your target group to match your needs exactly. Even it's a social or online campaign, we can target both channels on demographic characteristics, work-related criteria and even on income level, interests, type of car.
These measures minimize wastage and maximize the ROI of the media budget.
Targeting Examples
By using our data and targeting platform, we enable messaging at home and away, helping to put the right message in front of a specific, pre-defined audience: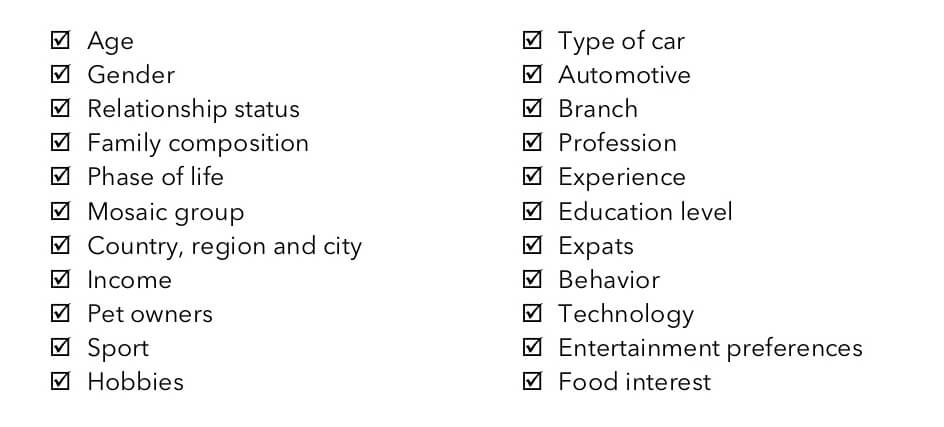 ``Bespoke Solutions for Social Activation.``