NEW YORK OFFICE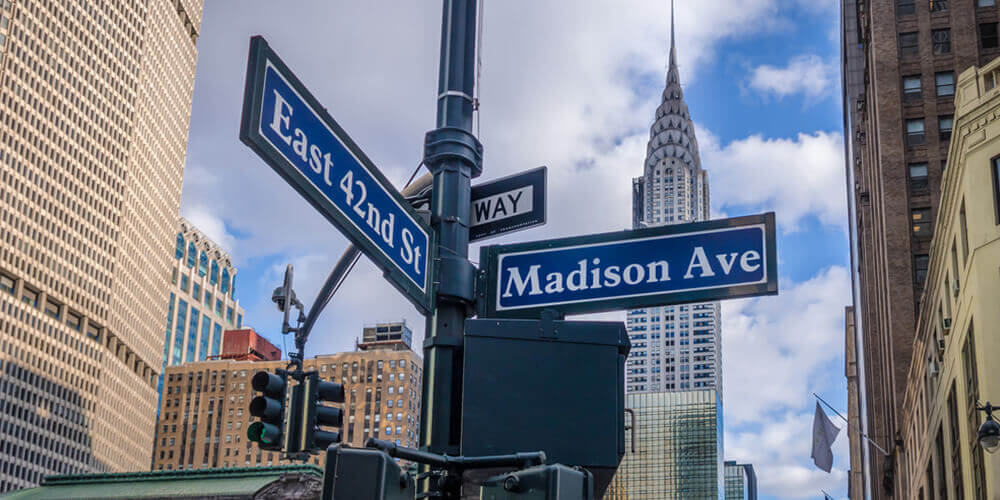 2018 marks as a big milestone for Suits & Sneakers as we open our first official New York Office. With steady growth in new assignments and new talent, the time has come to plant a firmer flag in the Big Apple.
"Our presence in New York will open our ability to sharpen our clients' digital marketing impact in the important US market," says Chantall Teubel, agency CEO at Suits & Sneakers. "We realize that a New York venture will require both time and money. Together with Venture Capital Firm 'Code & Capital' as our strong ally, we have never been better prepared – or motivated – than now."
With the offices in New York and the future office in Amsterdam our company is expanding in the forefront of marketing digitization and growing beyond expectation. We're looking forward to what lies ahead!
NEW YORK
261 Madison Ave
New York City, New York 10016
United States of America
Mail: newyork@suitssneakers.com
OFFICE HOURS
Monday – Friday: 9.00 am – 7.00 pm
Saturday – Sunday: Closed